[ad_1]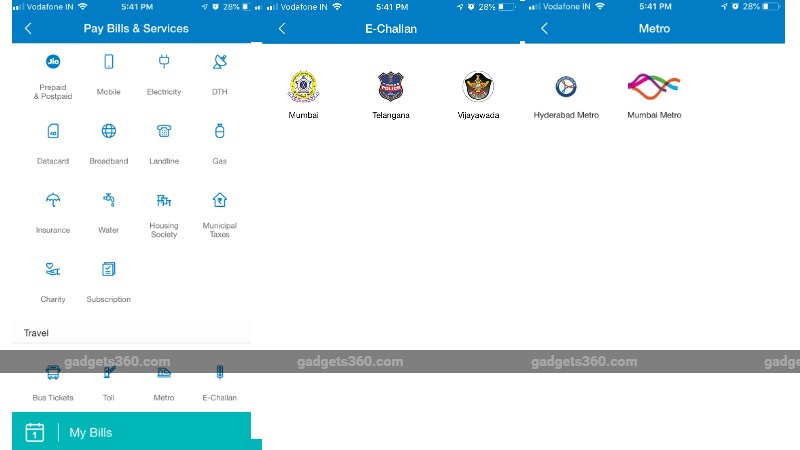 Reliance Jio's Jio Money app for iPhone users has just received a big update, and it brings along the ability to recharge metro cards for users in Mumbai and Hyderabad. It now also allows users in select cities to pay their traffic challans via the digital wallet service, and even pay for road tolls in select cities. The Jio Money app for iPhone users has been updated to version 3.17.9466, and the update is now available for download via the App Store.
The latest update to the Jio Money app bumps the version up to 3.17.9466. The changelog for the update states that the security of the app has been enhanced by "binding your device with your JioMoney account." This means users will have to open a Jio Money account before they are able to start using the wallet service. This requires filling in personal details, along with giving ID proof. This could either be PAN Card details, driving licence number, passport number, voter ID, or NREGA proof.
Furthermore, iOS users can now use the Jio Money app to recharge their existing metro travel cards. This works only for Mumbai and Hyderabad metro users currently, and the company looks to add more cities shortly.
After the update, users will also able to pay for pending traffic challans issued against their vehicles via the Jio Money app. The e-challan option can be found in the Jio Money app in the Pay Bills and Services tab in the Travel section. Again, this service is only live for Mumbai, Vijaywada, and Telangana users, with more cities being added soon.
The app already allowed Mumbai users to pay their toll by recharging the MEP service via the Jio Money app, and the update brings the ability to recharge Nice E-Pay toll service for Bengaluru commuters as well. As mentioned, the latest Jio Money update is available for download for free via the App Store.
[ad_2]