New New Year: What We Want From PUBG Mobile In 2019
With the PUBG Mobile Vikendi snow map, Tencent's take on the battle royale genre for Android and iOS keeps getting better. This is thanks to its excellent map design, new weapons, and vehicles. And while PUBG Mobile is one of our favourite games of 2018, it's not without its compromises. Sure it's hands down better than the PC, PS4, and Xbox One versions of PUBG, but we find it lacking in some crucial areas. Here are some improvements we'd love to see in PUBG Mobile this year.
Official PUBG Mobile 60fps support
One of the best things about PUBG Mobile is that it works on a variety of Android phones well. Though in most cases it's capped at 30fps unless you use third-party apps like GFX Tool. There are a few exceptions like the Samsung Galaxy Note 9, iPhone XR, iPhone XS, and iPhone XS Max hitting 60fps in some instances of gameplay through fine-tuning frame rate and graphics options in-game. However it would be better if Tencent had a dedicated 60fps toggle allowing for a locked, consistent 60fps in PUBG Mobile instead of the nebulous Low, Medium, High, Ultra, and Extreme options currently present in the settings menu. PUBG Mobile at a locked 60fps on a wider range of smartphones and tablets would allow for smoother, responsive gameplay that makes the competitive, reflex action-driven nature of the game truly shine. Granted targeting 30fps allows Tencent to support low and mid-range devices, but having the option for those of us with the hardware to run it at 60fps would be a welcome addition. After all, if Fortnite can do it, why not PUBG Mobile?
PUBG Mobile endorsement system
PUBG Mobile in itself is a fun game that gets exponentially better when you squad up with your friends. The social, team-based nature of PUBG Mobile lends itself well to an endorsement system. Popularised by games like Overwatch, here's how it usually works: you can give and receive titles to your teammates at the end of a match. These include calling out their efficiency in communication, sportsmanship, or strategic skills. Players have an endorsement level that increases as you receive positive feedback and reduces if you do not continue to receive endorsements or leave games before they're finished. Maintaining a positive endorsement level grants you in-game loot boxes and experience bonuses. An endorsement system would go a long way in preventing PUBG Mobile community from turning toxic and reward players for positive behaviour. Most importantly, it could be a great way keep coming back and playing with friends.
PUBG Mobile streaming tools
It's no secret how popular PUBG Mobile livestreams are despite most of them being played on a PC via an emulator although PUBG Mobile would benefit from having built-in streaming and sharing options. Right now, they're rudimentary at best, only allowing you to share screenshots of your victories. It would be nice for Tencent to add integration with the likes of YouTube and Twitch. Having streaming integration built in would allow more people to share their gameplay moments without having to go through the hoops of using a PC to emulate gameplay or resorting to the soon to be defunct YouTub Gaming app or third-party software like Omlet Arcade that are far from intuitive to use.
Improved PUBG Mobile map downloads
The PUBG Mobile download size for Android is 1.6GB. This doesn't include all of the game's maps. Rather, the 1.6GB download only has Erangel. What this means is, if you rather wage war on the cramped confines of Sanhok, desert climes of Miramar, or the sprawling snow lands of Vikendi, you'll have to download them separately when you open the game. It would be better if the entire game, with all its content, is in the initial download instead of having us download maps from the game's menu. While they're not particularly big downloads with Miramar being 325.4MB, Sanhok being 82.3MB, and Vikendi being 134.2MB, the fact that they're not bundled with the base game is an annoyance. Especially when you want to jump into a match with your friends on your new or recently factory reset smartphone only to realise there's an additional download before you can start playing.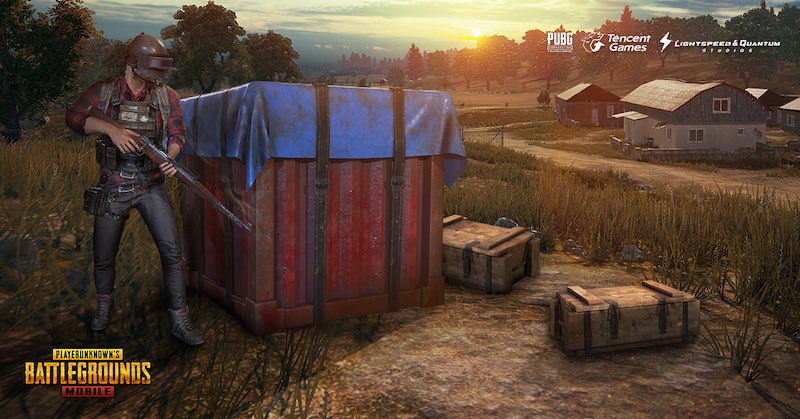 Clearer PUBG Mobile currencies
Like most free-to-play games, PUBG Mobile has currency that you earn while playing called Battle Points (BP) and a premium currency you can purchase called Unknown Cash (UC). You can use these to purchase an assortment of cosmetic items or loot crates to give your in-game avatar a fresh, unique look. This isn't all, there are silver fragments which you can use to buy select limited time cosmetic items and coupon scraps, which if you have enough of, let you get loot crates. However, the game doesn't tell you what you can spend these currencies on. This makes going through the storefront a confusing, painful experience because it's not clearly divided along the lines of what currency can get you what gear. Hopefully Tencent makes this less of a chore in the months to come because character customisation in PUBG Mobile is a great feature hampered by the sheer chaos of its multiple currencies and lack of clarity.
What do you want to see from PUBG Mobile? Let us know in the comments.
---
If you're a fan of video games, check out Transition, Gadgets 360's gaming podcast. You can listen to it via Apple Podcasts or RSS, or just listen to this week's episode by hitting the play button below.
[ad_2]