New Myntra Blink Go Wearable With Heart Rate Scanner Launched at Rs 4,199
Reported by : Chakri Kudikala
Myntra, the e-commerce fashion portal today launched its first smart wearable device, the Myntra Blink Go. Myntra stated that this new wearable product has been developed in-house at the Myntra-Jabong Innovation Labs. The Blink Go has been priced at Rs 4,199 and comes loaded with features such as heart rate scanner, multi-tracker support and designer straps. The wearable can be purchased on Myntra, and it will be first available during the End of Reason Sale from June 22 to June 25, 2018. The Blink Go also offers various fitness features and could be a potential threat to Xiaomi's Mi Band 2 and the upcoming Mi Band 3.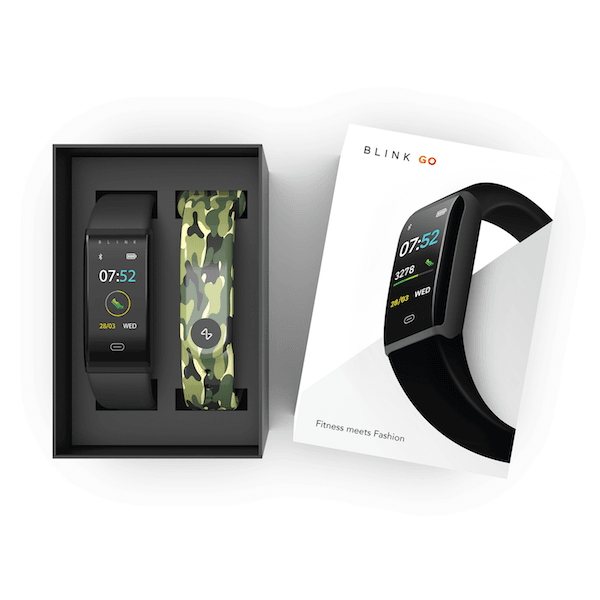 The Myntra Blink Go offers various activity tracking features such as steps, distance, calories, sleep and heart rate sensor. It even allows users to set personal fitness goals. The wearable has a colour TFT display on the front. The device can also be synced with smartphones to receive standard alerts and notifications. Also, Myntra has added multi-tracker support, which allows users to connect multiple devices to one account, with the app automatically detecting the switching between devices.
Other features include a Leaderboard, which as the name itself says allows users to challenge themselves and friends on fitness tasks and goals, with a rank on the leaderboard depending on their scores. Furthermore, the tracker is capable of tracking your Sleep. Users can also set a weekly sleep goal, create bedtime reminders and wake targets and also review the same over time.
Myntra is also looking to bring in smart features through a combination of varied sensors and connectivity modules for audio wear, footwear, eyewear and apparels. "The Blink Go is built from the ground up on the 'Myntra Wearables Platform (MWP) which enables the creation of a wide variety of wearables which can instantly discover and communicate with each other. This platform will form the basis for all future development of such products," said Myntra in a press statement.
The Myntra Blink Go is already listed on the company's website for Rs 1,679. The product will be back to its original price once the sale completes.


Story first published on: